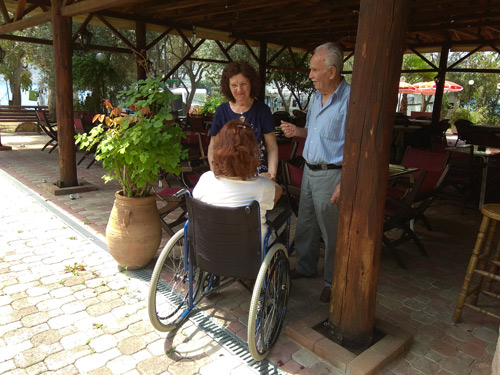 Equity doesn't mean the same for everyone. It means that everyone gets what they need
Our campsite is fully accessible for people with disabilities.
Your enjoyment and comfort at our campsite is evident at our restaurant, bathrooms, toilets and stone pathways. Your happiness is our satisfaction. There are bathrooms and toilets especially designed for people with special needs and ramps to facilitate your access to the restaurant, kitchens and the reception.