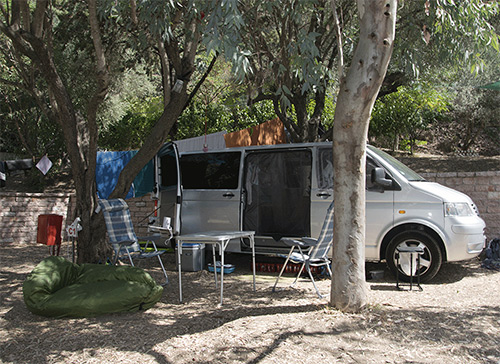 Nature always wears the colours of the spirit
The green 
The campsite has a modern biological water treatment which is used for irrigation of trees and plants. A specific designated place is provided for the disposal of the chemical toilet  tank. Our campsite is a marvel of natural shade from a variety of over 275 species of domestic and tropical plants and trees: olive trees, lemon trees, orange trees, willows, araucarias, banana trees, too numerous to mention all and a variety of flowers make up the landscape.
Cleanliness 
Cleanliness in our campsite is a crucial indicator of high quality services. The whole area of the campsite shines from cleanliness. The garbage is carefully collected from the bins and is removed daily on high frequency throughout the day.
Tranquillity 
Bird tweets, cicadas, the rustle of the leaves and the breeze caressing the sea are the only sounds that will accompany you during your stay at Camping Elena' Beach.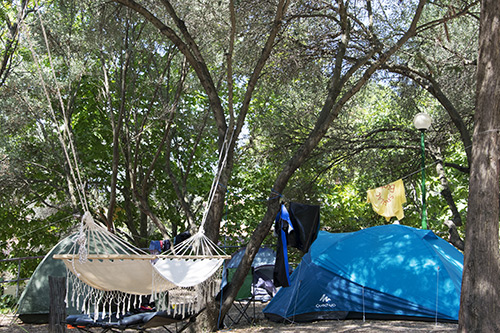 Tip #1
Choose two shady trees, hang your hammock and let the pages of your favorite book to take you away for a sound midday sleeping experience.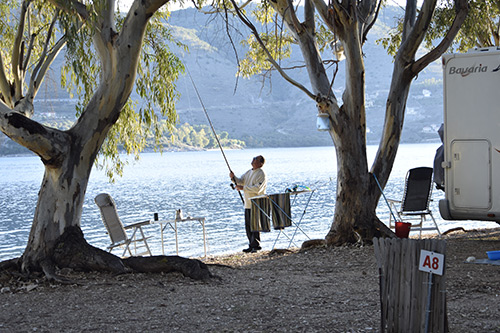 Tip #2
If you relax with fishing, no problem: Bait your hook and try to outfox the fish! Just remember, do not overfeed them.