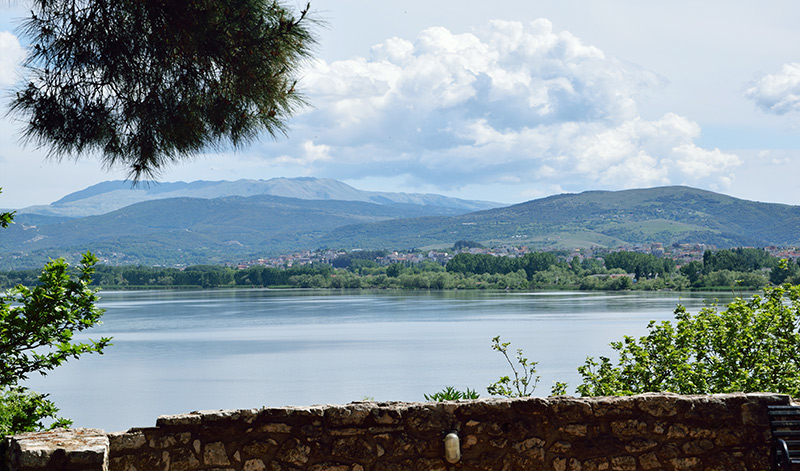 Ioannina is located within one hour from the camping. It is one of the most beautiful cities in Greece and will surely charm you. Ioannina with with its vibrant university campus and the downtown with the intense commercial movement, combines modern architecture with cultural heritage. You can visit the castle, walk along Lake Pamvotis and take the boat to the island of Ioannina. As you head towards the island, do not forget to take a memory photo  having behind you the city of Ioannina and the Fethiye Mosque. On the small island you will walk to the cobbled-stone streets, taste local liquors and pastry that the locals will treat you and of course you have to visit Ali Pasha's House, since the area was under the Ottoman domination.
Do not miss to visit the Archaeological Museum of Ioannina as well as the amazingly constructed Silversmithing Museum  located in Its Kale, in the castle of Ioannina. The Museum of Greek History-Wax Effiggies Vrellis   will also travel you back to Greek History.
The cave of Perama with stalactites and stalagmites is an unforgettable experience as well.
Just outside Ioannina you will find the mountainous Metsovo with the typical traditional atmosphere of mountainous Greece. Also, do not miss an excursion to Zagori villages and the famous Vikos Gorge.