Traditional
settlements
and
villages
of
Filiates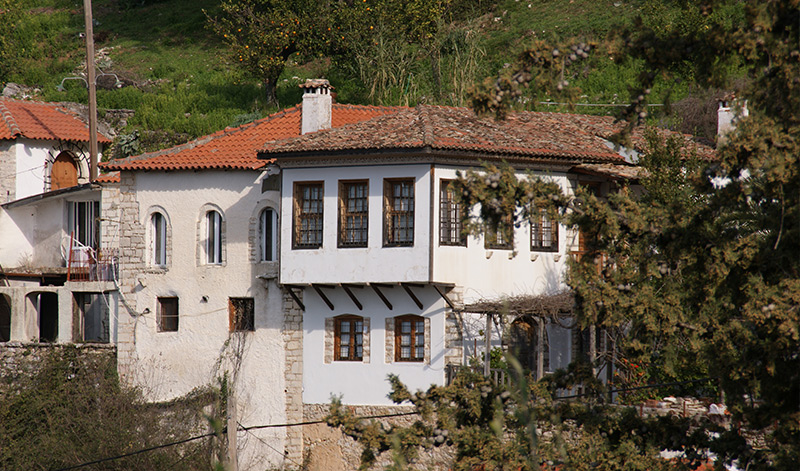 In any case shouldn't you miss the traditional settlements and villages of Filiates area, enjoy your walk through the cobbled stone streets and admire the old houses with the arched gates. Around half an hour drive from the camping, there are the beautiful mountain villages of Foiniki, Plaisio, Faneromeni, Kamyziani, Old Sagiada where their hospitable inhabitants will be waiting for you for a walk back in time, where you will experience the vanishing Greece.
The Folklore  Museum of Foiniki, is constructed by the residents in cooperation with the Hellenic Ministry of Culture and will be a simulation visit to the traditional houses of another era.
The Holy Monastery of Giromeri, founded at the beginning of the 14th century and perched at an altitude of 300 meters on the western slope of Mount Pharmakovouni, will charm you with its imposing beauty as it stands proud guarding the mountain for centuries.
The Chapel of Saint Minas, in the mountain village of Kokkinolithari, about an hour's drive from the camping, is also an attraction that will remain in your heart. Built literally on the rock, it is considered as the Meteora of Thesprotia and not unfairly.
In the area of Filiates, near the Greek-Albanian borders, one hour drive to Saranda, is Sagiada, the fishing village with the enchanting sunset.